Authentic Hawaiian Surf Lessons
While surfing and Hawaii are closely bonded, the ocean activity hasn't always been about recreation or sport.
Surfing has a rich history blending into the culture and religion of ancient Hawaii.
We believe surfing is not only the most fun you can have on the water but an important piece of appreciating and understanding Hawaiian culture.
When you book a surf lesson at Aloha Ocean Adventures, you'll not only ride a Hawaiian wave but you'll experience a deeper connection with our culture, Aloha, and Ohana (family).
No other surf school can offer this level of authentic Hawaiian surf lessons.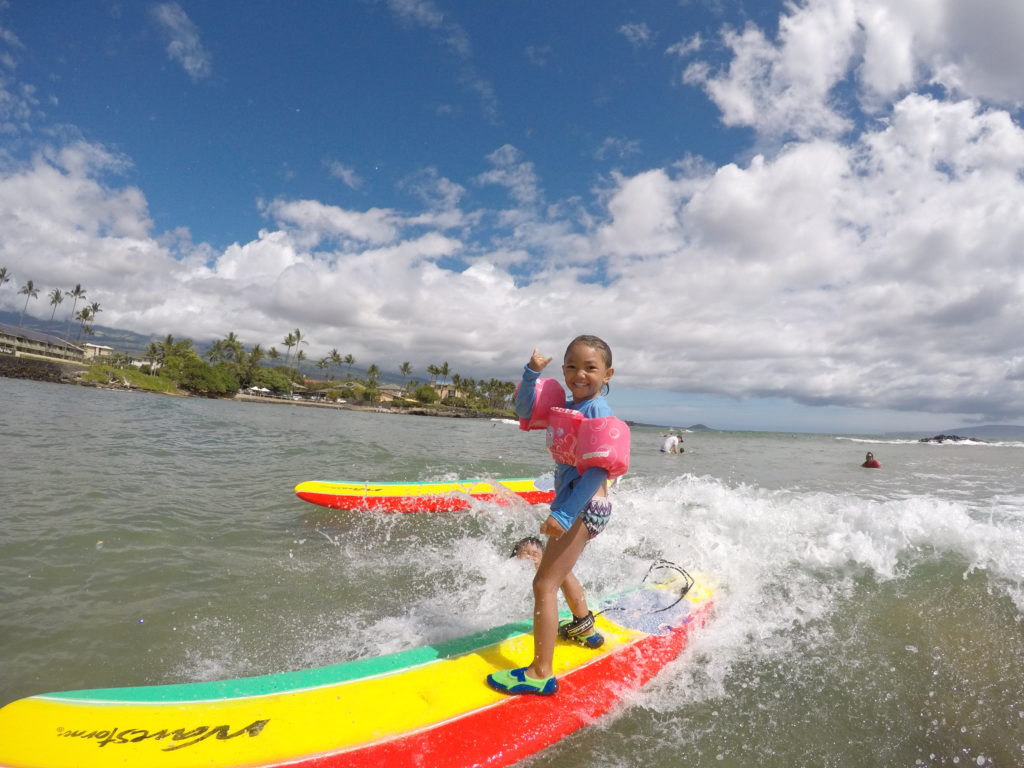 Video/Photo Package Available, Too!
Capture a memory of a lifetime … and prove to your friends that you rode a wave in Hawaii!
Call (808) 374-2828
The Best Surf Lessons on Maui
You'll spend 2 hours in the water with Keoki and Ikaika. These guys are Hawaiian born, have surfed professionally, and have taught at the biggest surf schools on Maui. Now you can learn with them in a smaller setting.
Choose from:
Group Surf Lessons – Up to 6 other people
Semi-Private Surf Lessons – Perfect for a family or private group
Private Surf Lessons – One-on-one with your own instructor
All surf lessons are 2 hours and take place at Kalama Park, aka The Cove, in Kihei.
Book Online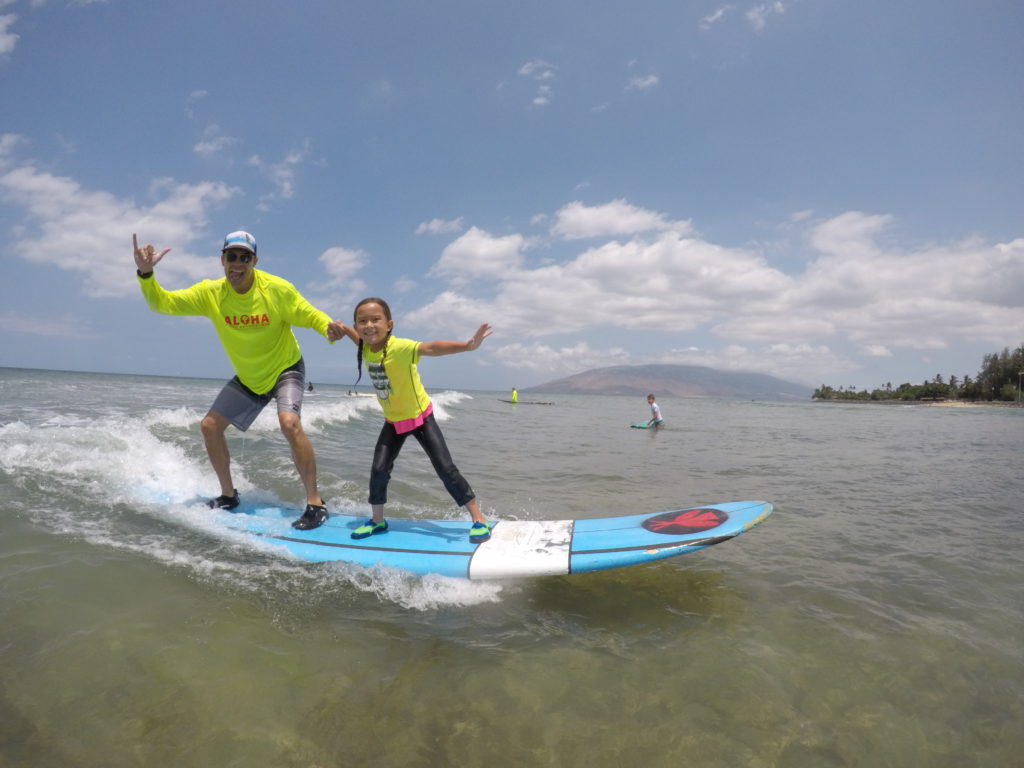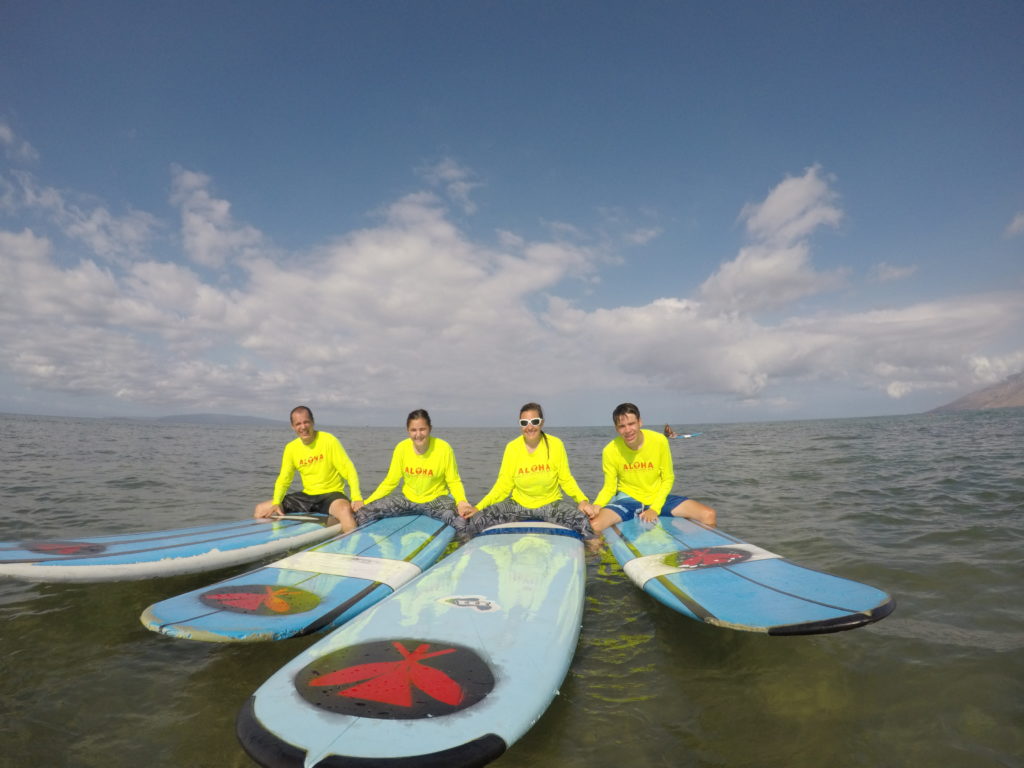 The Best Place to Learn Surfing
The Cove offers some of the most idea conditions for learning to surf in the world. The combination or warm, shallow water with slow breaking waves takes much of the difficulty out of surfing for the first time.
Add in a couple of world-class surf instructors and you'll be riding a wave like a local in no time!
Shallow – stand up while getting comfortable in the water, with your board, and while waves are breaking.
Warm – the water is almost 80 degrees Ferenheit year round.
Calm Break – waves break slow and calm at The Cove so you'll be standing up and riding waves like a pro.